GORGE ALPINE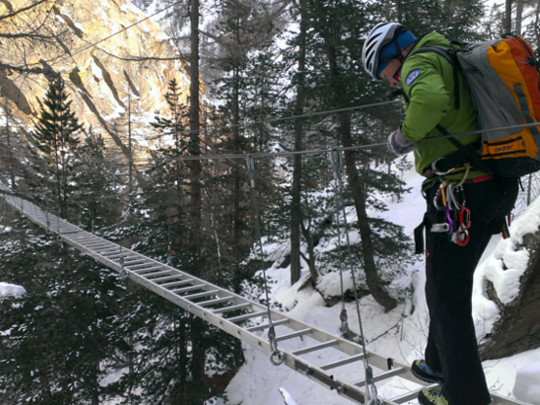 Boost your team spirit with a special challenge! Cross the impressive Fee Gorge, passing rugged rock faces and frozen waterfalls. Accompanied by an experienced mountain guide, you'll make the challenging two to four hour crossing using a combination of zip-lines, hanging suspension bridges, ladders and via ferrata. Once through, you'll enjoy a 15-minute walk back to Saas-Grund where a taxi will be waiting to take you back to your resort. The Gorge Alpine via ferrata is open all year around and real thrill-seekers can even attempt the crossing at night!
WINTER HIKING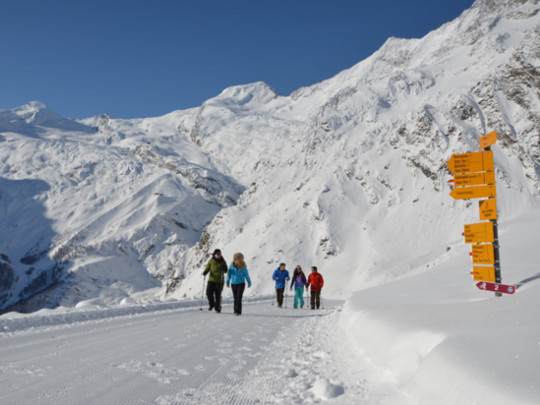 Do you want to enjoy some quiet time this winter, away from the commotion of Christmas parties and social engagements? Perhaps the stillness and serenity of a snow-covered forest would do the trick? In the Saas Valley 60 km of well-maintained winter hiking paths await you. If you have the right equipment, a winter ramble provides the perfect opportunity to relax and get away from it all.
THE ALLALIN
The Allalin is the world's highest revolving restaurant and a major Saas-Fee attraction. After all, where else can you enjoy a gourmet Swiss meal while experiencing breathtaking 360-degree views of the Alps in all their glory? To make your event truly unforgettable, combine it with a visit to the world's largest ice grotto.
SKIING AND SNOWBOARDING
All skiers and snowboarders, whether beginner, intermediate or professional, have a wide range of slopes to choose from here in Saas-Fee and the Saas Valley. With our large number of lofty pistes, some up to 3'600 metres above sea level, you can always be sure of snow. Most the slopes that do not lead over the glacier are serviced by a total of 95 snow canons, ensuring that the descent down into the valley is covered in snow right up until the end of the season in late April.
SNOWSHOE TREKKING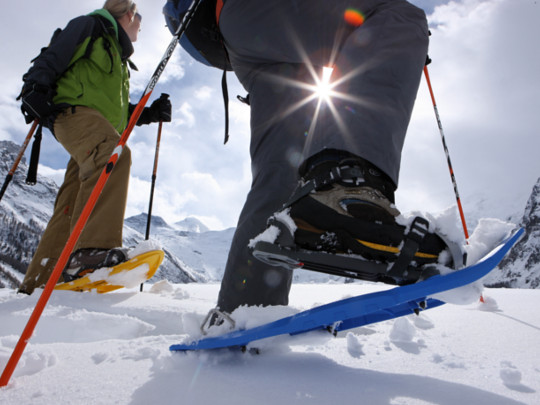 Discover the enchanting Free Republic of Holidays, Saas-Fee, in snowshoes – it's an alternative for non-skiers that even the piste addicts will love when they try it. There's a wide range of guided tours just waiting for you. They'll take you through uniquely beautiful winter landscapes often ending at a cosy log cabin, where you can savour a traditional Saas aperitif and a delicious raclette. Alternatively, how about a spectacular glacier tour across boundless ice? It's simple to do and simply amazing!
FREERIDE/SKI TOURS AND MOUNTAINEERING
Our mountaineering schools have put together an attractive programme of ski tours and off-piste treks for you to choose from. The ring of mountain summits surrounding the Saas Valley fills visitors with awe – and the desire to get up there and explore. For decades now, our mountain guides have been safely leading mountaineers with varying levels of experience through this stunning landscape.
SLEDGING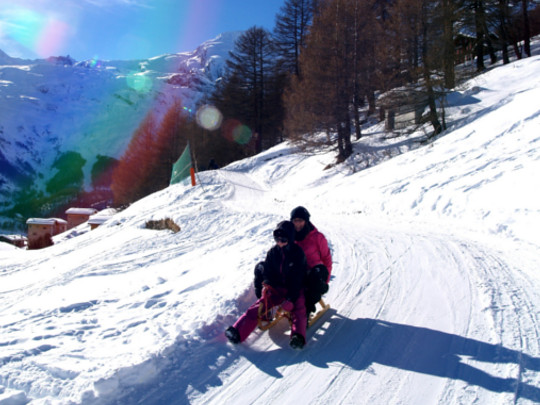 Saas-Fee (Hannig), Saas-Grund (Kreuzboden) and Saas-Almagell (Furggstalden) all have thrilling and well-groomed sledging runs. Fun for the whole family! Tip: For that extra kick, why not try sledging at night?
CROSS-COUNTRY SKIING
Cross-country skiers will love gliding along the Saas-Valley's 32 kilometres of cross-country ski trails, which wind through snow-covered larch forests and alongside the frozen Vispa river. They'll also be surrounded by stunning views of the magnificent 4'000-metre-plus peaks that surround the valley, making this a treat for the eyes as well as an invigorating physical activity.
FEEBLITZ TOBBOGAN RUN
The Feeblitz guarantees year-round tobogganing fun for all ages. On your own or as a pair, take the steepest toboggan lift in the Alps to the start point and then hurtle back down to the valley at speeds of up to 40 km per hour! For the après-ski we serve you some delicious raclettes and different bratwursts in our nice bistro.
TORCH LIGHT WALK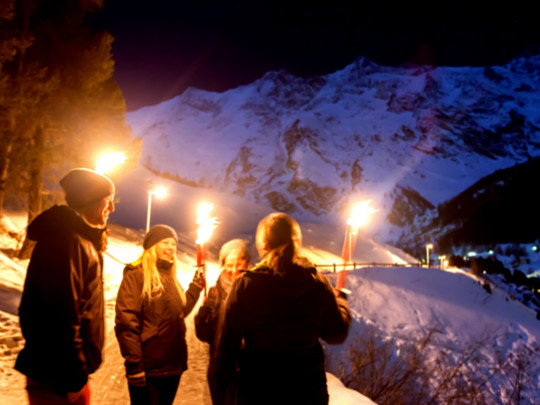 The romantic walk by torchlight will take you on a one and a half-hour guided tour of the village. We will then enjoy a hot drink in the Winter atmosphere.
ICE PAVILION
Ever wondered what a glacier looks like from the inside? Or how deep the cracks in the ice go? You can learn all the secrets of the glaciers as you explore the world's biggest ice grotto, here on the Allalin (3'500 m). This magical grotto has existed for thousands of years and has a volume of 5'500 m³. A visit to the world's largest ice grotto is a fascinating experience for all ages, especially since you have to take the world's highest funicular railway to get there. Make sure you take warm clothing; gloves and hats are recommended.
ICE CLIMBING/STEEP ICE ROCK CLIMBING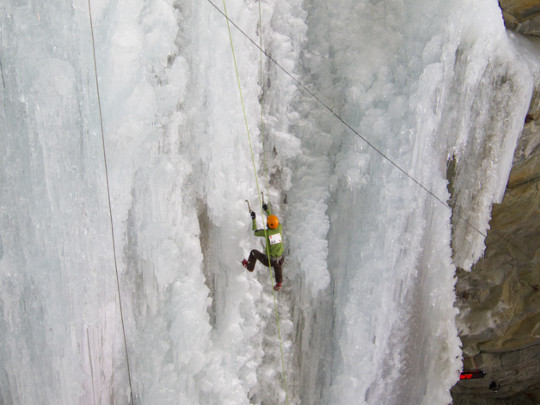 A spectacular winter activity for anyone with a taste for adventure. We first concentrate on safety and ice climbing techniques. When you have become a little more proficient in this sport there are no limits to where your sense of adventure can take you. Both beginners and experts will find their own challenges on the countless routes on the ice wall.